Are you still troubled with what to wear for spring, why not try a simple and fresh look instead of this year's over completed ruffle and frills. To be honest, the lantern sleeves and cut off shoulders T shirt is filled in almost every department stores, all I have left is to go to the charity shops for a non fuss, plain T.
Let's return to basic, it's simple, its refreshing, it's stylish!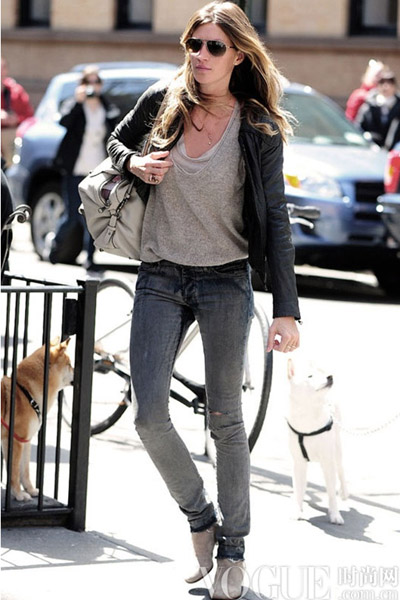 Super model Gisele Bundchen black leather jacket with grey t shirt and grey washed jeans and nautical ankle boots, oversized holdall in the arm, how stylish.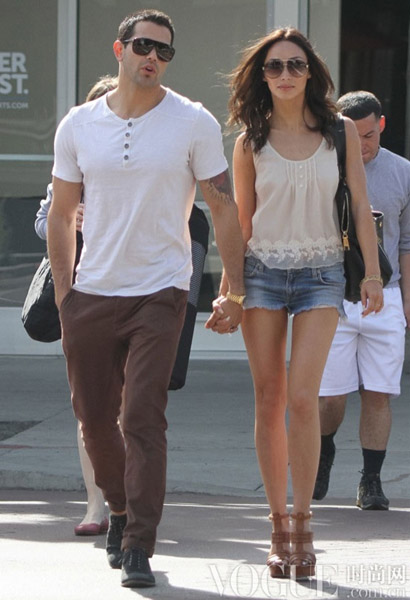 Cara Santana,
White embroidery sleeveless top with denim shorts and brown stripy high heels, showing off her perfectly toned long legs, hot, hot, hot.
Nude coloured pullover + Helmut Lang black leather leggings + Balenciaga peek toe heels
,Rosie Huntington super cool yet feminine.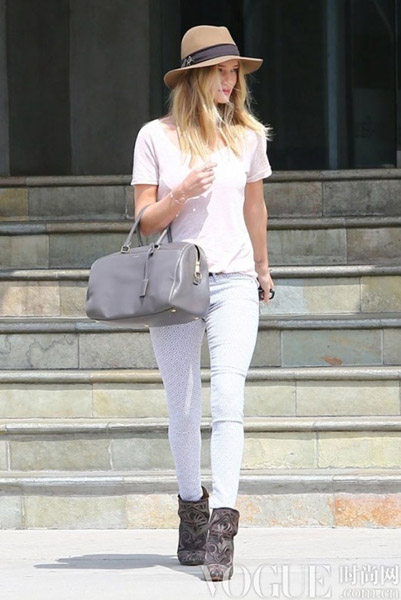 Rosie Huntington go comfort on a shopping trip,
Basic white T-shirt with AG Adriano geometric print skinny jeans and Isabel Marant ethic boots.
Rag & Bone
wide brim and grey satchels add fashion statement.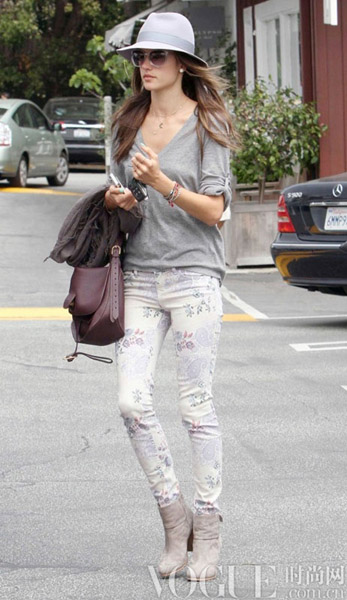 Hot mum Alessandra Ambrosio
a early summer downtown city girl
look. Levi
Light-coloured print jeans with grey V-neck sweater. Rag & Bone light beige coloured ankle boots, plus grey wide brim and wine coloured satchel.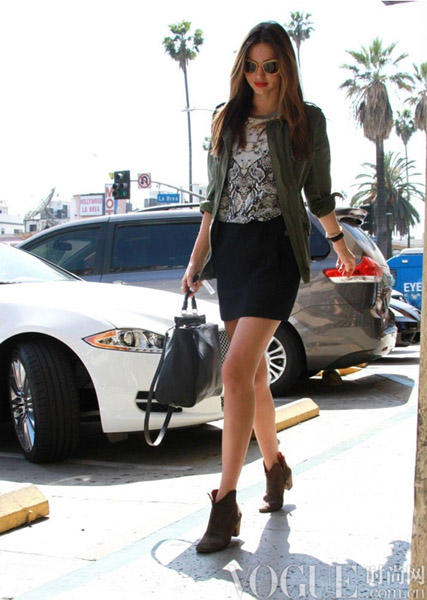 Miranda Kerr dressed with Velvet X Lily Aldridge
Military green jacket, Josh Goot printed T-shirt, and black miniskirt,
ankle boots is from
Isabel Marant's, cute and stylish, Miu Miu's sunglasses with over sized black handbag to complete the look.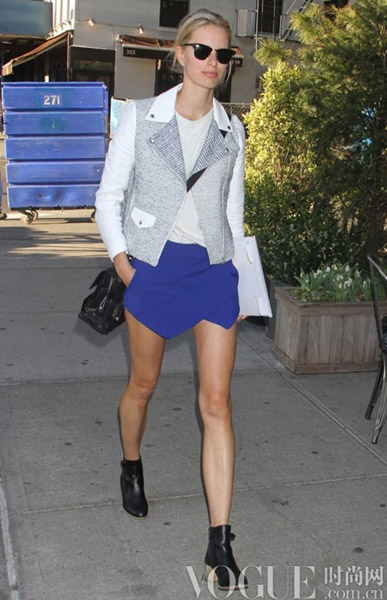 Kar
ol
ina Kurkova
Wearing Sandro light-coloured patch jacket, with Zara navy blue asymmetrical mini skirt
,black sunny, black cross shoulder messenger bag, black ankle boots, very cool and tough look.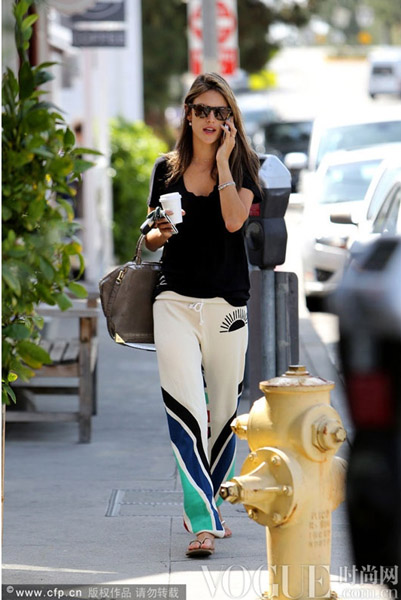 Alessandra Ambrosio,
bright casual geometric jogger is very eye-catching, even with the flip flop and basic black T is a head turning number.